Thanks for participating! The Fall 2013 YA Scavenger Hunt is now over. Random.org just informed me that the winner of a hardcover copy of GOODBYE, REBEL BLUE is *** Stephanie @ Inspiring Insomnia. *** Stephanie, I'll shoot you an e-mail to get your mailing address. And a huge thank you to everyone who took the time to share something as intensely personal as a bucket list item. I feel like I got a wonderfully little peek into each of your hearts. Joy and peace on your respective journeys, my friends!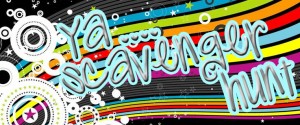 Welcome to the Fall YA Scavenger Hunt, your place for bookish prizes and exclusive bonus material from your favorite young adult authors. For details about the hunt, check out the YA Scavenger Hunt page. There are THREE contests going on simultaneously, and you can enter one or all! I am a part of the BLUE TEAM–but there is also a red team and a gold team for a chance to win a whole different set of signed books! But play fast: this contest (and all the exclusive bonus material) will only be online for 72 hours!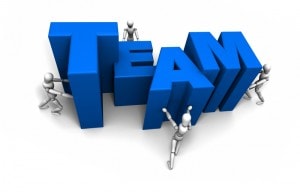 SCAVENGER HUNT PUZZLE
Directions: Below, you'll notice that I've listed my favorite number. Collect the favorite numbers of all the authors on the blue team, and then add them up (don't worry, you can use a calculator!).
Entry Form: Once you've added up all the numbers, make sure you fill out the form here to officially qualify for the grand prize. Only entries that have the correct number will qualify.
Rules: Open internationally. Anyone below the age of 18 should have a parent or guardian's permission to enter. To be eligible for the grand prize, you must submit the completed entry form by Oct. 6, at noon Pacific Time. Entries sent without the correct number or without contact information will not be considered.
GUEST AUTHOR JESSICA SHIRVINGTON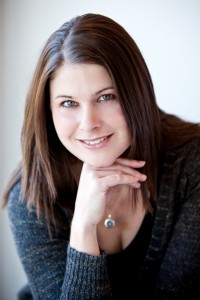 Today, I am hosting Jessica Shirvington for the YA Scavenger Hunt! Jessica is the author of the EMBRACE SERIES, a young-adult paranormal romance series that debuted with the novel Embrace, followed by Entice, Emblaze and now Endless. The final book in the series, Empower, will be released in early 2014. The series has now been published in many international markets. Jessica lives in Sydney with her husband and their two daughters and combines her writing career with juggling the demands of motherhood.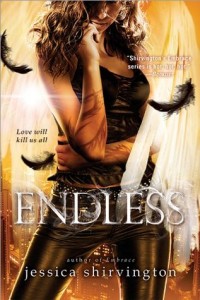 During the Hunt Jessica is offering a copy of her latest release, Endless! Here's the blurb: LOVE WILL KILL US ALL. Angels are real. They aren't always kind. And now Hell is about to unleash its worst. In the highly anticipated fourth book of the series Entertainment Weekly calls ""addictive"" and a ""must read,"" Violet thinks she is finally getting her life under control. Then all hell breaks loose – literally. Now Violet must embrace every facet of her angel self to save the people she cares about the most and the world as she knows it. But death is not the worst thing Violet will face. For her, the endless question: ""Can love conquer all?"" will finally be answered.
EXCLUSIVE CONTENT
Here it is, readers! The Endless_Excerpt Chap 1 & 2. Enjoy, enjoy, enjoy!
And because I couldn't resist, I'm throwing in the Endless book trailer.

And don't forget to enter the contest for a chance to win a ton of signed books by me, Jessica, and more! To enter, you need to know that my favorite number is 25. Add up all the favorite numbers of the authors on the blue team and you'll have all the secret code to enter for the grand prize!
CONTINUE THE HUNT
Now for a chance to win a copy of my new YA, Goodbye, Rebel Blue–the story of a loner rebel who reluctantly completes the bucket list of a recently deceased do-gooder classmate, all you need to do is list one item in the comments section below from your bucket list. In other words, list one thing you want to do before you die. I send good thoughts and positive energy to all who share, and to one lucky poster chosen randomly, I'll mail a copy of Goodbye, Rebel Blue.
Finally, to keep going on your quest for the hunt, you need to check out the next author, Ann Aguirre!