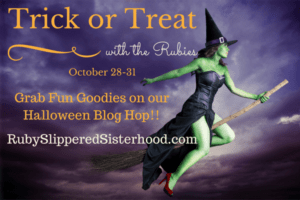 So thrilled you stopped by this leg of the Ruby Halloween Giveaway and Blog Hop where we're giving away plenty of treats and a $100 Grand Prize. I'm Shelley Coriell, award-winning mystery and suspense author, and I have a few goodies to sweeten your Halloween.
* Free Mystery Book — Enjoy this FREE copy of ROUGH DAY, Vol. 1 in my Det. Lottie King Mystery Series. [Expired 10-31-17] In ROUGH DAY, Lottie takes on a series of murder investigations that leave her bruised and brokenhearted. Is it finally time for this legendary Colorado Springs homicide detective to retire? Features four mysteries and Lottie-inspired recipes. I call this my "Grandma with a Gun" series! The Det. Lottie King series is perfect for readers who love books about strong women of ALL AGES and who like a little sass with their mysteries.
* Free Christmas Story – If you're already in the mood for Christmas, check out LIGHT PARADE, a Det. Lottie King Mystery where Lottie teams up with local police to track down a bomber at a light parade where her Girl Power troop is marching. Includes delish holiday recipes, including my favorite "Adult" Hot Chocolate.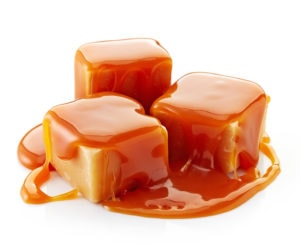 * $100 Grand Prize – My favorite Halloween Candy is HOMEMADE CARAMEL. Soft and buttery with a hint of sea salt. Heavenly! Maybe I'll include the recipe in one of my Det. Lottie King books. 🙂 Don't forget to hunt down all of the Halloween Candy in the Ruby Halloween Giveaway and Blog Hop, which runs Oct. 28-31. Please send your list to laraarcherromance@gmail.com. Here are participating Rubies: Heather McCollum, Tamara Hogan, Autumn Jordon, Shelley Coriell, Julia Day, Jennifer Bray Weber, Jackie Floyd, Rita Henuber, Kate Parker, Katie Graykowski, Lara Archer, Hope Ramsay, Kim Law, Vivi Andrews, Diana Layne, and Darynda Jones.
p.s. – TANGLED TRUTHS, my new Det. Lottie King Mystery, comes out in December. Sign up for my newsletter to get release information and a pre-order discount.
Joy & Peace!