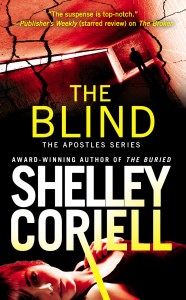 Happy book birthday to THE BLIND, Apostles Book #3! In this stand-alone romantic thriller, FBI bombs and weapons specialist Evie Jimenez teams up with Jack Elliott, a buttoned-up businessman/art collector to track down a serial bomber who uses bombs and live models to create masterful art that lives and with the flip of a switch…dies. Yep, I'm bringing you another dark, twisty, and brilliant villain worthy of Parker Lord's elite FBI team, The Apostles.
To celebrate, I'm giving away recent hardcover books from thriller authors Catherine Coulter and Erica Spindler. I met these two immensely popular and talented authors at the Tucson Festival of books in March and was thrilled to get signed copies of POWER PLAY and THE FIRST WIFE.
I also picked their brains for a bit of authorly advice. After all, these are two New York Times bestselling authors with legions of fans and critically acclaimed books. Interestingly enough, both mentioned the same thing: the need to take time off to fill the "well," both physically and creatively. In other words, make time to relax and recharge. Great advice for any profession, don't you think?
So take some time off, put your feet up, and grab a good book, perhaps one of these!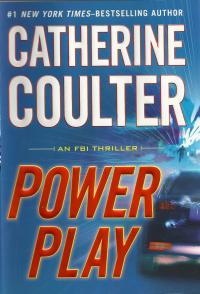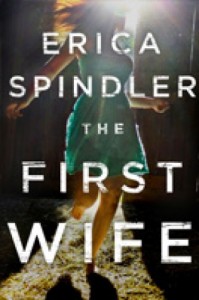 For a chance to win a hardcover copy of Catherine Coulter's POWER PLAY and Erica Spindler's THE FIRST WIFE, fill out the Rafflecopter below. Contest ends August 15, 2015. Good luck to all who enter!
***Be sure to join my non-spammy mailing list for future book news and giveaways!***