Meet Author Shelley Coriell
Shelley Coriell is an award-winning author of mysteries, romantic thrillers, and novels for teens. Her debut thriller was named one of Publishers Weekly's Best Books of the Year, and her other novels have been nominated for an RT Reviewers' Choice Award, Best Paperback Original of the Year from the International Thriller Writers, and a Kirkus Recommended Read. A former magazine editor and restaurant reviewer, Shelley lives in Arizona with her family and the world's neediest rescue weimaraner. You can find her at www.shelleycoriell.com and Twittering @ShelleyCoriell.
---
How do you pronounce your last name?

The "i" is silent. It's Cor-el, like the dishware that doesn't break.
Will there be any more Apostles Books?

Right now there are no new Apostle books in the pipeline because I'm working on a new cozy mystery series. However, I've always envisioned thirteen Apostle books in the series, twelve Apostles plus Parker Lord. Parker's story, including how he ended up in a wheelchair and why he founded the elite group of FBI agents, has been simmering in my head and heart for years, and someday I hope to share it.
How did you come up with the idea for the maverick team of elite FBI agents called the Apostles?

I kept writing stories about law enforcement officers who weren't afraid to break a few rules when it came to fighting evil, and I knew they wouldn't fit in with the Blue Suits at the FBI. As a result, Parker Lord popped into my head. A childhood friend of the U.S. president, he's a legendary FBI agent who is now wheelchair bound and living as a semi-recluse along the rocky cliffs of Northern Maine. Over the past five years, Parker has hand-picked a select group of agents who, like him, are a little maverick, a lot broken, but in the end, fierce champions of justice.
How long have you been writing?

In 2005 I seriously started writing and trying to sell novel-length fiction. It took me five years and five manuscripts before I broke into New York publishing. However, I've been working as a journalist since I was a senior in high school. My first writing job? I covered high school sporting events for my local newspaper where I was paid $2 an inch.
What do you like to do when you're not writing?

The past few years I've taken up vegetable and herb gardening. On weekends I haunt local farmers markets, go to wine tastings, and putter in my kitchen. In addition, I adore sharing good food and great wine with people I love.
Do you have any advice for aspiring authors?

Write. Edit. Repeat. You also need to study. Study the craft of writing. Likewise, study the business of publishing.
You write young adult novels as well as mysteries and suspense. What has drawn you to these very different genres? Do you find writing one helps with the other?


All of my books feature strong, independent women not afraid to speak their minds and live their truths, regardless of age. In YA, for instance, I love the raw truth and hope that defines the genre. Interestingly enough, crafting YA and suspense is the same process. One character. One life-changing moment. One transformational journey.
---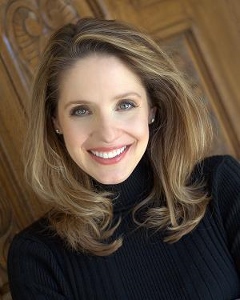 ---