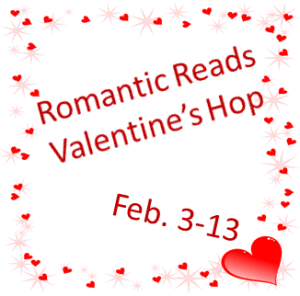 *** Update: The winner of the signed copy of  THE BROKEN is Brooke Bumgardner. The grand prize winner of the $50 Amazon or B&N gift card is Laticia Vargas. Congratulations! ***
Welcome to the final stop of the #RomanticReadsHop where you can win a $50 Amazon or B&N gift card and a copy of THE BROKEN, the first book in my romantic suspense series, The Apostles. Just leave a comment using the "Leave a Comment" link above!
In my latest romantic suspense, THE BURIED, hero Hatch Hatcher, a smooth talkin' FBI crisis negotiator, is a touchy-feely kind of guy. My heroine says he has "magic hands", and he gives amazing massages. Like Hatch, my husband's love language is physical touch, and through twenty-five years of marriage, we've discovered the gift of "little touches" – moments of intimate but not necessarily sexual touch that do wonders for the mind, body, and heart.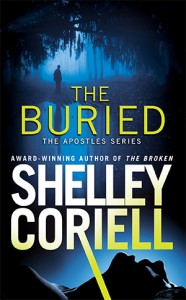 This Valentine's Day consider giving the gift of "little touch" to your beloved. Some fun ideas:
* Foot Massage – Start with a warm foot soak…perhaps with lemon slices and scrubbing salts. Heavenly! Dry. Start by stroking top and bottom of foot with long, slow strokes to get the circulation going. Rotate the ankle to loosen the joint. Pull and squeeze each toe. Slide fingers between toes. Massage arch. Finish up with more long, slow stokes. Peppermint oil/lotion is a nice finishing touch. My personal favorite!
* Face Massage – This one is surprisingly relaxing and provides a very intimate connection. First warm your hands by rubbing them together with a light oil or lotion. Get circulation going with big circular strokes, upward and outward all over face. Then use small, deep strokes to work flesh from chin to forehead. Using a light touch, circle eyes from inner edge of eyebrow to eye duct. Apply rotating pressure to cheeks and to center of forehead. End with long, feathery strokes from chin to forehead.
* Hand Massage – Consider using a fragrant massage oil. Begin by stroking fingers, massaging knuckles and "pulling" tension out the fingertips. Rotate wrists. Stretch the fingers and palms. Use steady, even pressure with thumb on palms and backs of hands. End by pressing hand between the two of yours. Wonderfully intimate, huh?
Now your turn. To be eligible to win the $50 Amazon/B&N gift card and copy of THE BROKEN, comment using the Leave a Comment link at the top of this post. Dish on your favorite type of massage or what aching body part needs a massage. For more chances, use the RaffleCopter. Good luck!