Yesterday I made 100+ hair clips for the Young Adult Romance Writers of America's annual retreat  coming up July 25 in Anaheim, California. Can't you see a bunch of writers strolling about RWA Nationals all week with these in their hair or on their lanyards? The clips were soooo easy and inexpensive — about thirty cents a piece. And pretty, oui?
Here's how to make them.
Supplies:
Silk Flowers (cheapies by the bunch are fine)
Alligator Hair Clips (available at beauty supply stores)
Ribbon (Grosgrain works best as it's pretty sturdy)
Buttons/Jewels (optional)
Hot Glue Gun
Scissors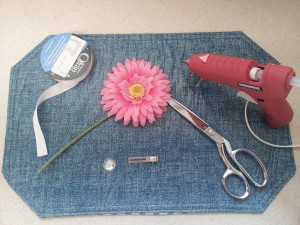 Directions:
Pull flowers off the plastic stems.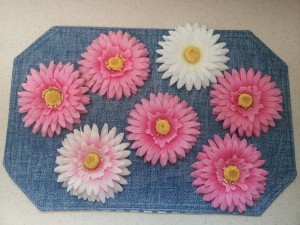 Remove hard plastic centers and plastic between flower petal layers.
Using a dab of glue between layers, re-stack flower petals. For a fuller look, add more layers.  Glue a pretty button or jewel to the center.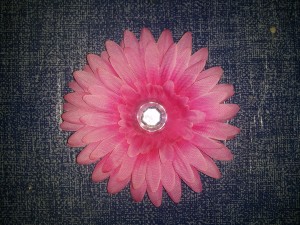 Cut ribbon long enough to cover both the inside and outside of one prong section of the alligator clip. Glue ribbon to the inside of the angled prong section, wrap around point, and glue to the outside of the angled prong section. Make a nice crease at the point.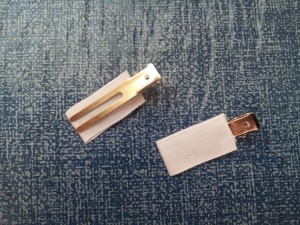 Assemble hair clip by gluing the ribbon-covered prong to the bottom of the flower. That's it!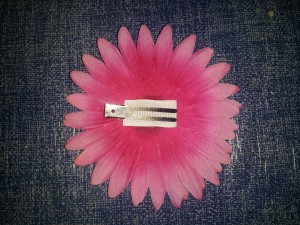 And if you're really bored, you can make a hundred or so.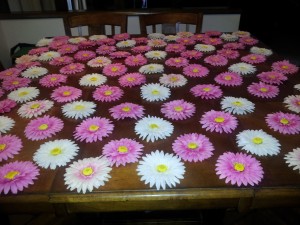 Hugs and happy reading!