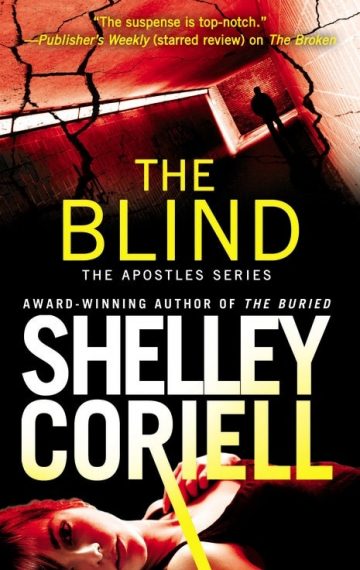 Publisher:

Grand Central Forever

Available in:

Ebook, Paperback

Published:

July 28, 2015
Amazon
Apple Books
Barnes & Noble
When art imitates death…
As part of the FBI's elite Apostles team, bomb and weapons specialist Evie Jimenez knows playing it safe is not an option. Especially when tracking a serial killer like the Angel Bomber. He calls himself an artist—using women as his canvas and state-of-the-art explosives as his brush. His art lives and breathes . . . and with the flick of a switch . . . dies.
As the clock ticks down to his next strike, Evie faces an altogether different challenge: billionaire philanthropist and art expert Jack Elliott, who's made it clear he doesn't care for Evie's wild-card tactics.
Jack never imagined the instant heat for the Apostles' defiant weapons expert would explode his cool and cautious world—and make him long to protect this woman. But as Evie and Jack get closer to the killer's endgame, they will learn that safety and control are all illusions. For their quarry has set his sight on Evie for his final masterpiece.
Honors & Reviews
National Readers Choice Award Nominee
Golden Quill Finalist, Suspense
4.5 Stars! "… inventive, well-crafted, detailed plot complete with a clever, diabolical villain…"
— RT Book Reviews
"Coriell delivers a winning, realistic blend of thriller and police procedural"
— Mystery Scene Magazine