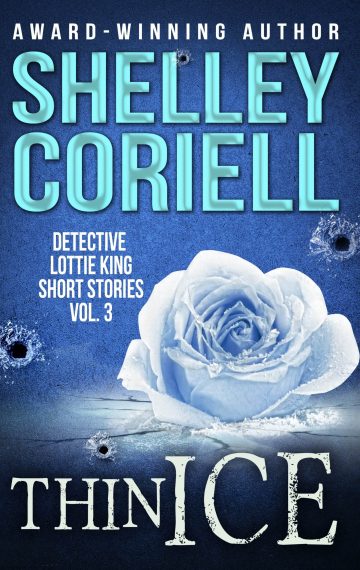 Publisher:

Winter Pear Press

Available in:

Ebook, Paperback

Published:

April 28, 2016
Amazon
Apple Books
Barnes & Noble
It's a new year, and Lottie King is back to old habits: catching killers. She's opened a shiny new detective agency and reluctantly partners with rival private investigator and greenhorn Oliver T. Figg. But as they hunt down murder suspects, they're ready to kill…each other. Features five mysteries and Lottie-inspired recipes.
Thin Ice — A chilling murder at an exclusive prep school draws Lottie and Figg into the world of the rich and reckless, but their joint investigation turns frosty when Lottie discovers her new partner has ties to the main suspects.
Sweet Success — Lottie struggles to get her new P.I. business off the ground, while Figg lands the biggest case of his career—the death investigation of a famous romance author murdered at a chocolate festival. They're doomed to fail…unless they turn to each other for help.
Welcome Interruption — An unexpected visitor drops in and asks for Lottie's help in catching a different kind of killer.
Double Dare — The gloves are off, and Lottie and Figg square off to solve the murder of a man who advertised his homicide in the classifieds. Bragging rights and reputations are on the line…not to mention lives.
Fat Chance — When a successful businessman turns up dead at a posh weight loss facility, Lottie and Figg go undercover to investigate a murder that will change their lives.