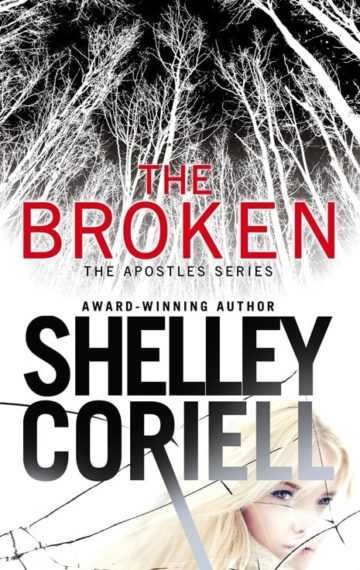 Publisher:

Grand Central Forever

Published:

April 29, 2014
Amazon
Apple Books
Barnes & Noble
He took her life, but left her alive.
Three years ago, reporter Kate Johnson was the first victim-and only survivor-of the Broadcast Butcher. Scarred both physically and psychologically by the brutal serial killer, Kate lives life on the run, knowing that one day, he will find her and finish what he started.
In the pursuit of justice, you sometimes have to step outside the law.
Agent Hayden Reed spends his life chasing monsters. The only way to stay sane is to detach, but the second the Broadcast Butcher case crosses his desk, Hayden knows this is the case that might just cost him his soul. To catch this vicious murderer before he strikes again, Hayden must find Kate and earn her trust. For it's her darkest secrets that hold the key to stopping this madman once and for all.
Honors & Reviews
"… the suspense is top-notch, with so many twists and turns that even the most astute reader will be riveted to the stunning conclusion."
— Publishers Weekly, STARRED REVIEW
"TOP PICK, 4.5 Stars. Coriell's latest grips the reader from the first page. A definite must-read."
— RT Book Reviews
Publishers Weekly — Best Summer Books, 2014 – Romance
Seal of Excellence Nominee — RT Book Reviews
Winner — Golden Quill Best Romantic Suspense
Finalist — National Readers Choice Award Best Romantic Suspense
Finalist — Gayle Wilson Award of Excellence Best Romantic Suspense
THE BROKEN on the Web
International Thriller Writers – The Big Thrill Author Interview
International Thriller Writers – Thriller Roundtable
Just Romantic Suspense – Author Interview
Shelf Pleasure – BOOK BUZZ Author Interview
Ethan Jones Books – 10 Questions with Shelley Author Interview
A Bluestocking's Place – Book Excerpt
Night Owl Romance – Book Excerpt
Reading Between the Wines Book Club – Book Excerpt
JenniferVido.com – Book Excerpt
Bitten by Love Reviews – Book Excerpt
Smut and Bonbons – Book Excerpt
Book Reviews & More by Kathy – Book Review
Harlequin Junkie – Author Interview
Books to Breathe – Book Review
That's What I'm Talking About – Book Excerpt
Book Bliss – Book Excerpt
Michelle & Leslie's Book Picks – Book Review