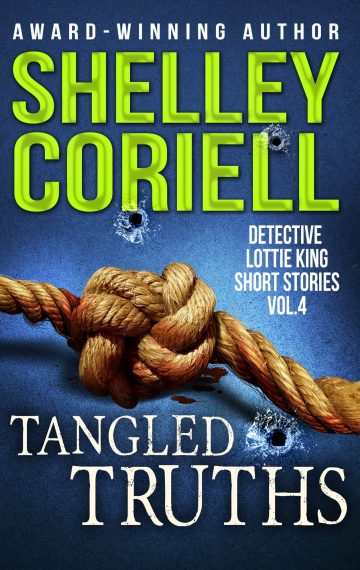 Publisher:

Winter Pear Press

Available in:

Ebook, Paperback

Published:

December 26, 2017
Amazon
Apple Books
Barnes & Noble
As detectives Lottie King and Oliver T. Figg officially team up to catch killers, Lottie uncovers a tangle of secrets from Figg's past that could destroy the agency…and cost lives. Features five mysteries and Lottie-inspired recipes.
Tangled Truths – On Lottie's first day of work at the Figg Agency, a new client literally dies in her arms, but she must hunt for the killer on her own as Figg deals with problems from his past.
Dry Bones – The deathbed confession of an elderly woman sends Lottie and Figg digging into a century-old murder during Colorado's great Gold Rush.
Past Due – In serious need of cash, Figg takes on a humdrum cheating spouse case that has him and Lottie running for their lives.
Short Take – Figg fills in for Lottie at a Girl Power meeting where he helps the troop plan and execute a heist that results in life-changing consequences.
Last Call – After learning Figg's deadly secret, Lottie vows to save him and the agency, but someone will kill to keep the truth from getting out.