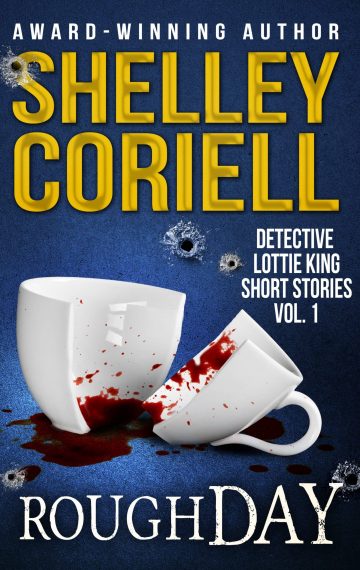 Publisher:

Winter Pear Press

Available in:

Ebook, Paperback

Published:

January 28, 2016
Amazon
Apple Books
Barnes & Noble
Lottie King has the best job in the world: catching killers. But after a series of murder investigations leave her bruised and brokenhearted, is it finally time for this legendary homicide detective to retire? Features four mysteries and Lottie-inspired recipes.
Rough Day — Colorado Springs homicide detective Lottie King investigates the murder of a long-time friend and founder of a domestic violence shelter and finds herself frantically hunting down someone besides her friend's killer.
Last Minute — Determined to spend more time with the grands, Detective Lottie King volunteers with her granddaughter's Girl Power troop and teaches the girls how to solve the perfect murder, a homicide in a locked room where the killer had no plausible way out.
Old Flame — The twelve-year-old grandson of an old high school crush hires Detective Lottie King to find out what happened to his grandfather who is missing and probably dead, but no one believes him.
Smooth Sailing — On the eve of her retirement, Detective Lottie King investigates one last case for Colorado Springs PD, an accidental drowning that turns out to be murder. But all is not smooth sailing…with the investigation or Lottie's retirement.