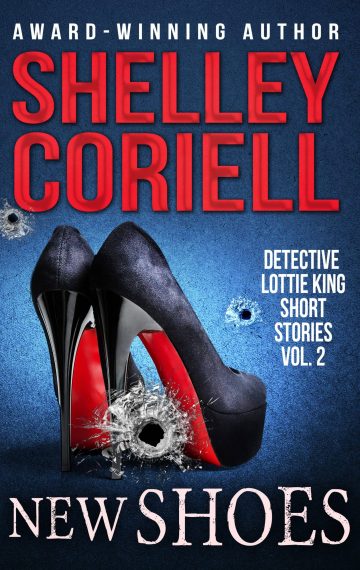 Publisher:

Winter Pear Press

Available in:

Ebook, Paperback

Published:

February 28, 2016
Amazon
Apple Books
Barnes & Noble
Newly retired, Lottie King vows to rest, relax, and recreate. Unfortunately, the boredom's killing this former homicide detective…until she stumbles upon murders in the most unexpected places. Will Lottie's resolve crumble as the body count rises? Features five mysteries and Lottie-inspired recipes.
New Shoes — To celebrate her retirement, Lottie King vacations in New Orleans and stumbles upon an old murder while shopping for new shoes.
First Dance — With plenty of time on her hands, Lottie King vows to exercise more and lose weight. But her attempt at healthy living gets sidetracked when she discovers a dead body on the first day of her new dance class.
Light Parade — Lottie King battles the clock and an unexpected Big Bad as she races to find a bomb planted at the Fantasy of Light Parade where her Girl Power troop is marching.
Unexpected Delivery — A mysterious package is erroneously delivered to Lottie King who tracks down the intended recipient and gets herself into an unexpected situation.
Long Shot — Going stir-crazy in retirement, Lottie King agrees to help a novice PI track down a gambling spouse in Las Vegas who ends up losing more than the balance of his bank account.